About Century Golf Partners

Century Golf Partners has partnered with golf legend, Arnold Palmer, and has acquired the exclusive worldwide rights to the Arnold Palmer Golf Management brand. Accordingly, Century Golf Partners operates many of its clubs and courses under the Arnold Palmer Golf Management name. Century is an investment and management company created for the purpose of acquiring and managing private clubs, resorts and public golf courses.

The Company owns private clubs and golf courses that it acquired in partnership with Walton Street Capital and other investment partners. It also manages additional clubs and golf courses for third party owners. Century Golf Partners, d/b/a Arnold Palmer Golf Management, is focused on driving revenue, increasing market share and profitability by building member and guest loyalty, referrals and retention.

Century Golf Partners employs several thousand highly dedicated people who are committed to superior management and service of all facets of club and golf operations including: member acquisition and retention, revenue generation, event programming, yield management, expense control, agronomy, food and beverage and tournament sales, clubhouse operations, capital improvements, accounting and technology systems. The team has pioneered industry leading revenue-generation and yield management programs and is an acknowledged industry expert in private club membership programs and golf revenue concepts. At a time when many are focused solely on cost containment, Century Golf Partners is successfully driving revenue growth through aggressive capacity utilization.

The Company is led by former ClubCorp president Jim Hinckley, Greg Adair, and former ClubCorp executives Ken Story and Doug Howe. The senior management team has worked together for over 30 years and is comprised of industry veterans from ClubCorp, American Golf and other successful individual clubs and companies who have operated over 500 golf courses. The Century team has managed over $6 billion in golf, hospitality, and real estate assets.

We consider ourselves comprehensive business professionals, not simply operators. We prefer to act as a principal rather than a traditional fee manager, thereby aligning our financial interests with those of our partners. Our operating model and our management techniques are designed to deliver exceptional hospitality services, goal achievement, and total return on investment, again in alignment with the objectives of our partners.

As a principal, Century Golf Partners stands accountable for its actions and its performance. It is this philosophy that sets us apart and makes Century Golf Partners the most sought after business partner in the private club and golf industry.

Century's Financial Partners

In 2005, Century Golf Partners created a new investment vehicle with its financial partners Walton Street Capital and other investment partners. The team completed two separate transactions during 2005, acquiring a total of 33 golf courses. Walton Street Capital, the investment partners and the Century principals contributed the equity required to acquire the courses. GE Commercial Finance's Real Estate unit provided debt financing for the portfolio.

Century Golf Partners continues to actively seek growth opportunities. Our current portfolio is equally split between private country clubs and public golf courses, and we would like to expand our holdings in each sector. While our preference is to continue acquiring clubs, resorts and courses, Century Golf Partners will manage courses for third party owners in instances where our services will create value.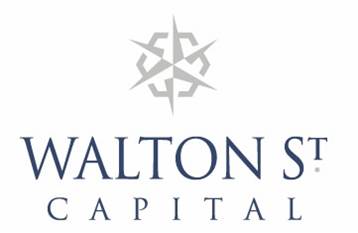 Walton Street Capital, L.L.C. sponsors a series of performance based, private equity real estate funds. The Funds have received total equity commitments of $3.0 billion from public and corporate pension funds, foreign institutions, insurance companies and banks, endowments and foundations, trusts and high net worth individuals.



GE Commercial Finance's Real Estate company is one of the world's leading resources for commercial real estate capital. Headquartered in Stamford, Connecticut, Real Estate boasts assets of approximately $61 billion with offices throughout North America, Europe and Asia/Pacific. For nearly 40 years, the Real Estate unit has been a leading provider of real estate capital and services.